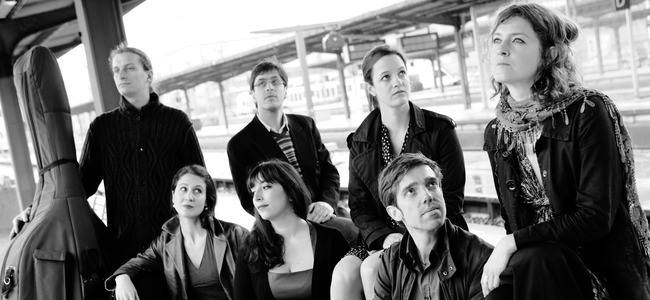 Idea - concerts - musicians
A baroque ensemble following historic interpretation practice and a formation which is curious about contemporary composers: l'Autre mOnde is both. Baroque composers and contemporary music offer a wealth of fascinating ensemble music. l'Autre mOnde juxtaposes these two sound-worlds, discovering surprising parallels and interesting contrasts. An eagerness to experiment, a love of musical details and an unconditional emotional impulse are the common denominators for the exploration of the various works.
The ensemble was founded in 2010 by students of the Frankfurt Academy of Music and the Performing Arts. After its first concert in the spring of 2011, rehearsal periods and concerts have been taking place regularly since early 2012. To this date, the ensemble has been heard in Freiburg, Frankfurt and Brussels; further appearances in Cologne, at the "Vielklangsommer" in Tübingen and at the Rheingau Music Festival are currently being planned.
Individual concert programs are selected by one ensemble member, all of whom take turns to explore one specific theme and its musical manifestations. So far, the resulting programs have been entitled Duality, Métamorphoses Nocturnes, Once upon a time and Playing for Eurydice. While Métamorphoses Nocturnes was inspired by poems
about the night and Once upon a time tells a fairy-tale with musical means, for Playing for Eurydice we have sought out the cooperation of friends from the world of the Nouveau Cirque. Together with Goos Meeuwsen and Helena Bittencourt, we retell the ancient myth of Orpheus, music and love.
All the ensemble's musicians perform regularly with other renowned ensembles on the Early and New Music scene. They were educated at the Frankfurt Academy of Music and the Performing Arts, but also studied with outstanding teachers in Freiburg, Brussels, Cologne and Paris. After completing their studies, founding their own ensemble has given them a musical challenge and the opportunity to constantly further their musical development.